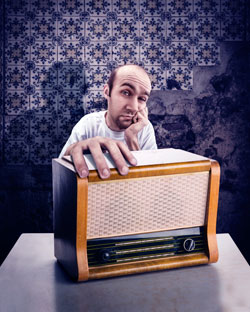 I spoke with a gentleman yesterday who told me about his visit to an audiologist. This man had a complaint of difficulty when listening to speech in a background of noise. This was his only complaint. The audiologist tested him and declared his hearing normal. What's wrong with this picture? The audiologist was either not willing or not able to address this man's complaint.
Further questioning revealed that he was tested using speech and tones in quiet. There was no speech in noise testing. Recorded test materials that contain speech in noise have been widely available for more than a decade. The most commonly used speech in noise test is quick to administer and is not expensive. Yet some audiologists still restrict their protocols to testing in quiet.
The moral to this story is that patients need to learn as much as possible about their hearing test and how it relates to their complaints. Speech in noise testing is a routine part of the protocol at Ears to You.