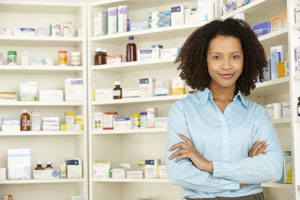 My sister recently emailed me about what appeared to be hearing aids sold over the counter in drug stores. She asked how that could work since there seems to be a need for a prescription. I answered her as follows:
There are no hearing aids in drugstores yet, at least not legally. What drugstores do have are called PSAPs (Personal Sound Amplification Products). You can think of them as drugstore glasses (readers) for the ears. These are not officially intended to remediate hearing loss, however, some are used for that purpose. There has been a push at the federal level to make hearing aids more affordable to people. Congress has approved over-the-counter (OTC) hearing aids in principle, but the actual presence of hearing aids at CVS or Walgreens is waiting on regulations that are being developed by the FDA. The FDA has been given up to three years to finish the process.
The push for OTC hearing aids is predicated on the assumption that most people can self-diagnose, self-treat, and self-manage their hearing loss (this is the three-selfs from the title of the post). My clinical experience suggests otherwise in most cases. The disconnect lies in perception vs. reality. When you assess a person's hearing handicap via questionnaire, the results may or may not line up with objective test results. When they don't line up, it is often because of the very gradual way in which hearing loss is acquired. Hearing loss doesn't hurt and it takes many years for an age-related loss to develop. People get used to the change in their hearing and make behavioral adaptations, some negative, some positive. A positive adaptation would be asking for repetition or clarification. A negative one would be retreating from social situations because you can't interact anymore.
Mom used to tell me a story about Grandpa. It seems that one day she was sitting at the kitchen table in their house having a conversation with Grandma. Grandpa was there listening. After a while, Grandpa interrupted them with the accusation that they had learned a different language so they could talk without him understanding! This is a very dramatic example of someone who had a hearing loss, but was in denial. His lack of understanding was their problem, not his. This story also shows that he had some cognitive issues in addition to his hearing loss.
In answer to your question about prescriptions, yes, there are, however, there is not one universally agreed upon prescription as there is with glasses. The reason is because most hearing loss is more akin to macular degeneration than the much more common problem of near and far focus that glasses address.
Meanwhile, there are many people working hard on hearing aids that can be sold at Walmart. Will this development make audiologists irrelevant? The jury is still out on that.